Welcome
Welcome to my online home! Whether you are new to my site or a repeat visitor, thank you for stopping by. Make yourself at home. Every so often, I update my blog, so make sure you check out my most recent posts. If you would like to stay in touch with me on a more regular basis, you can find me on Facebook and Twitter. I would love to meet you in person at one of my upcoming events, so be sure to look at my calendar to see if I will be in your area in the near future! Thanks again for stopping by!
Blessings!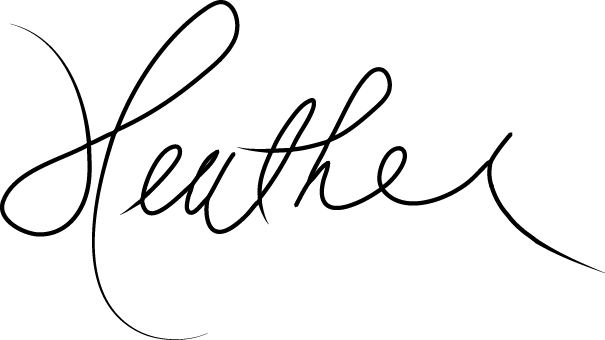 With her musical giftings and life experience, Heather is able to present a message that is both powerful and long remembered.
- Luke Gambill, Creative Director, Brentwood-Benson Music Publications - Nashville, TN
Heather unites a genuine faith and powerful gift at the axis of a humble heart and God moves through her ministry.
- Ed Litton, Senior Pastor, First Baptist North Mobile - Saraland, AL
Heather is an amazing writer, singer, speaker, wife and mom.  If you know her personally you are now saying…AMEN…if you do not…get ready for a blessing!!!
- Roger Breland, Founder of TRUTH - Director of VOICES of Mobile - VP/Executive Dean, Center for Performing Arts, University of Mobile
Upcoming Events

Event: Pleasant Ridge Baptist Church - Women's Conference
When: Jan 20 2018 @ 09:00 am


---

Latest Blog Posts
---
Subscribe to Heather's Blog!